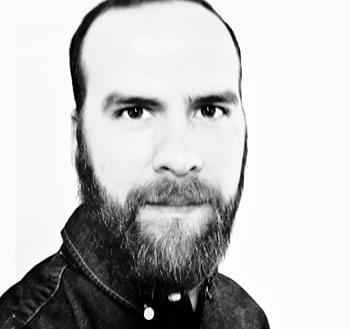 Weekends
All-time favorite bands/artists? So many to choose from! Led Zeppelin definitely the tops though. 🤘
First album you ever purchased? Metallica's Black Album. My parents weren't exactly pleased at the time that I was listening to heavy metal.
First Concert? I'm embarrassed to say… it was Kid Rock. I was managing the Papa John's near where the 93X studios were at the time and I traded the DJ the pizza for free tickets.
Which band have you seen in concert the most times? I've seen Nathaniel Raitliffe and the Night Sweats 5 times.
Name a show that's a MUST watch? I enjoy pretty gritty cop shows. I highly recommend Bosch on Amazon.
What's a movie(s) you could never get sick of watching? Fifth Element
Greatest comedy movie of all-time? Office Space
What's an app you can't live without? Google Maps. Could you imagine going back to the days of using real paper maps or a road atlas?
Describe your first car: A white and rusty Oldsmobile Cutlass Supreme that I bought for $500 from a co-worker.
What topic(s) would you crush at trivia night? Star Trek and classic rock of course
What toppings are on your ideal pizza? All of the meats
Growing up, whose poster was on your bedroom wall? Led Zeppelin, Pink Floyd and Metallica
If you could go to dinner with 3 famous people (dead or alive) who would you pick? Chris Pratt, Emma Stone and Jack Black would be a cool trio to hang out with!