Don't you think your dad is just a little better than the rest? So do we… That's why we want to crown one dad as KQ's Father of the Year!
Thanks for sending in your nominations! It wasn't easy, but after reading all of your submissions we finally narrowed it down to the 5 finalists below. Voting is now closed, and our winner has been announced but you can still read about each of these remarkable fathers/father figures who were in the running for this year's crown of Father of the Year.
Congrats to Benny Urban who was voted as our 2023 KQ Father of the Year! Benny was nominated by his daughter Sarah and you can read her nomination below. Benny takes home a sweet Father's Day Prize Pack which includes a brand new Blackstone Griddle – courtesy of Oak Ridge Dental and Frattallone's Hardware & Garden!
Hear Benny on the KQ Morning Show:
---
---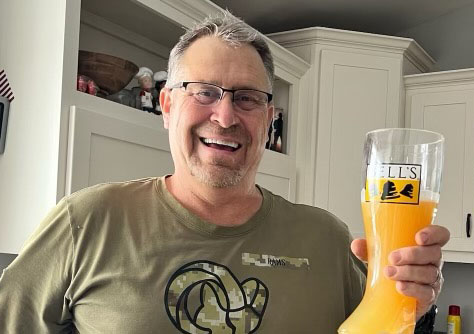 BENNY URBAN
Cloquet, MN | Nominated by daughter Sarah
Why should he be Father of the Year?
"My dad deserves to be Father of the Year because he is the best father of 6, grandpa of 10, and husband of 38 years. He served in the Army for 12 years, served in Desert Storm and is a volunteer for the D.A.V. He's always there for all of us and is willing to drop anything to help us when we need him. He has never missed any of our sporting events and has helped coached many softball and basketball games. He hosts Sunday family dinners every week and keeps our family glued together."
---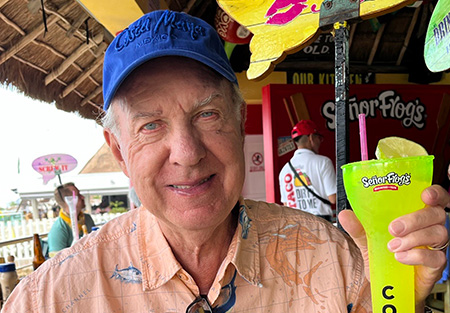 BOB LINDALL
Chaska, MN | Nominated by son Nate
Why should he be Father of the Year?
"My Dad is, by far, one of the greatest men that I have ever met. He has truly been a best friend, and a lifelong father to me. He has weekly activities with each one of his grandkids, individually. He has been a city councilmember for 35 yrs and continues to help out in the community. Recently I ended my marriage of 22 years. He has been supportive, and checks in on me daily to be sure that I am moving forward in my life. Everyone in Chaska knows Bob Lindall. He is a selfless person. We love Bob!"
---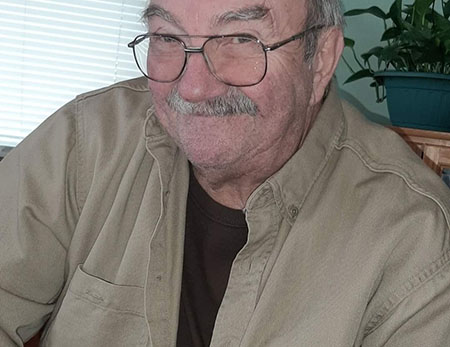 ROGER PAULING
Kinney, MN | Nominated by granddaughter Taylor
Why should he be Father of the Year?
"My dad passed away when I was young (he was terminally ill); I'm nominating my grandpa as Father of the Year. My grandpa has gone above and beyond to ensure that I had the best opportunities I could as a child and even as an adult. He has always been there to listen and to help, from teaching me to ride a bike, drive, play volleyball, and algebra. He just lost his wife at the end of last year and he deserves the absolute world. He is kind, compassionate and puts everyone before himself."
---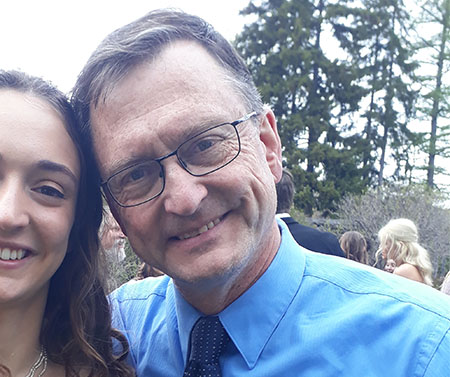 JIM TURNER
Minnetrista, MN | Nominated by daughter Sydney
Why should he be Father of the Year?
"He is the kind of Dad that will put prom jeweled headpiece on just to show you how it looks while shopping with you for a prom dress for hours. He is the Dad who drives 5 hours because he knows you are struggling with depression and knows you need him. He is the guy who donates his time and money to build houses or pack food for people in need. He was at every game, meet and tournament cheering his heart out. He held your hand and consoled you when you lost telling you bad Dad jokes."
---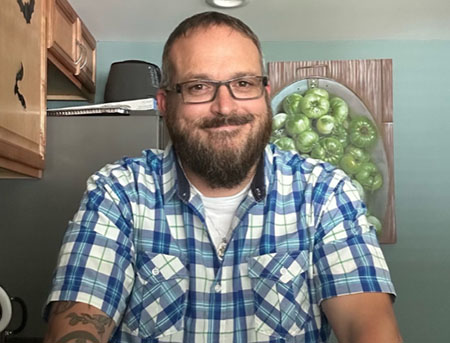 JIM VNUK
Dayton, MN | Nominated by daughter Kristina
Why should he be Father of the Year?
"My dad deserves to be father of the year because my dad has always wanted to be a dad & he truly enjoys it. My dad taught me about four important things in life: 1) Integrity, 2) Having a sense of humor, 3) Respect for others & 4) knowing all different genres of music. I grew up with a dad that went to concerts all the time, has a million tattoos & still shows how much he loves my mom every day. My dad is such a cool dude, heavy metal lover & the best Italian cook ever."